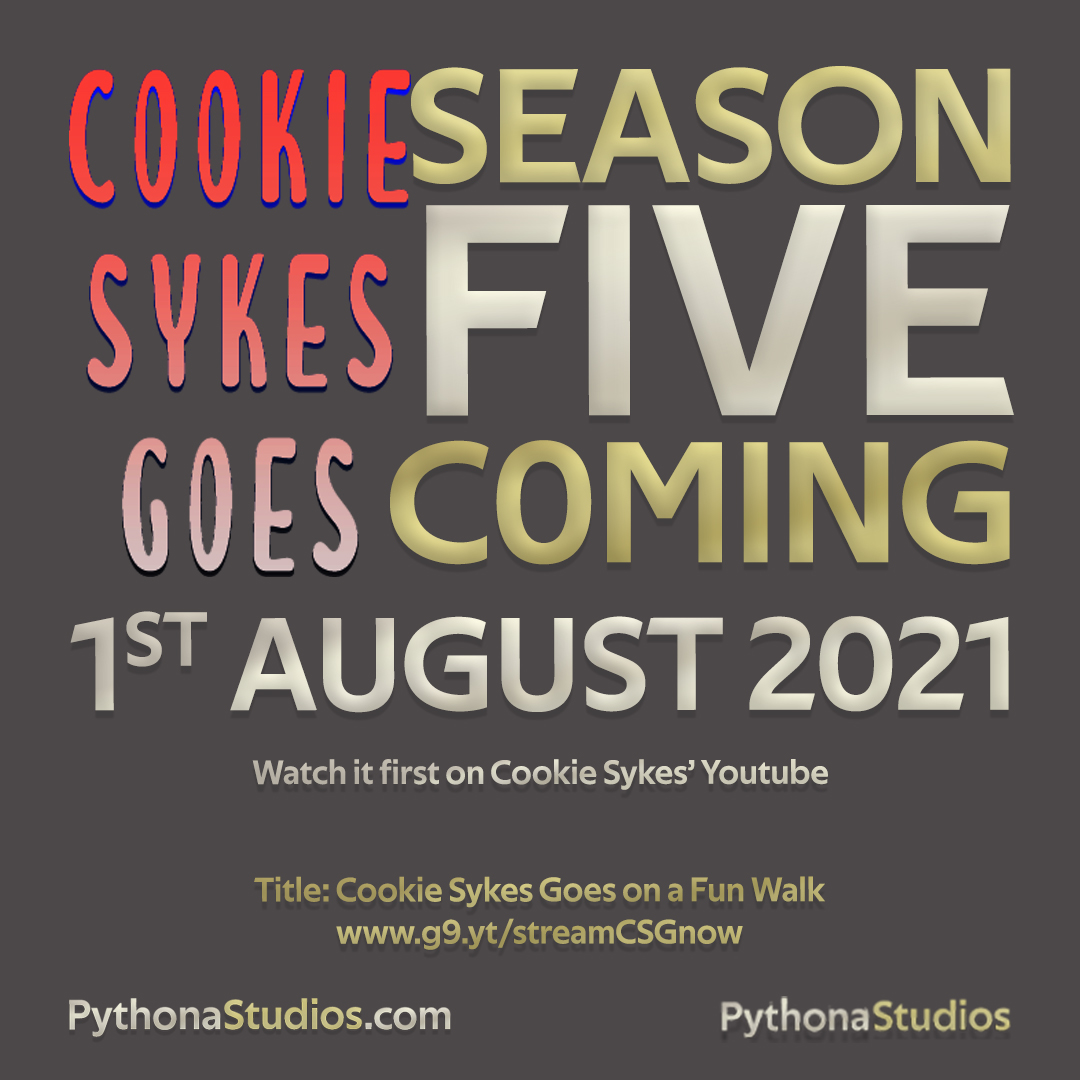 Cookie Sykes Goes – Season 5
Cookie Sykes Goes season five will return Sunday 1st August 2021 on Cookie Sykes Youtube Channel.
Episode One: "Cookie Sykes Goes on a Fun Walk"
Synopsis: "As the season returns, so does Cookie and Lilah Long walks. They head into their favourite place to go for a walk."
There will be a total number of 20 episodes this season.
Over the next coming weeks, there will be more information about Cookie Sykes Goes Season Five!
We are happy and proud to announce the Release date of Cookie Sykes Goes season 5. We can't wait to see what Cookie and Lilah get up to this season!
Have fun Running and Exploring Cookie and Lilah!

By Thomas Ewan Sykes – Showrunner
---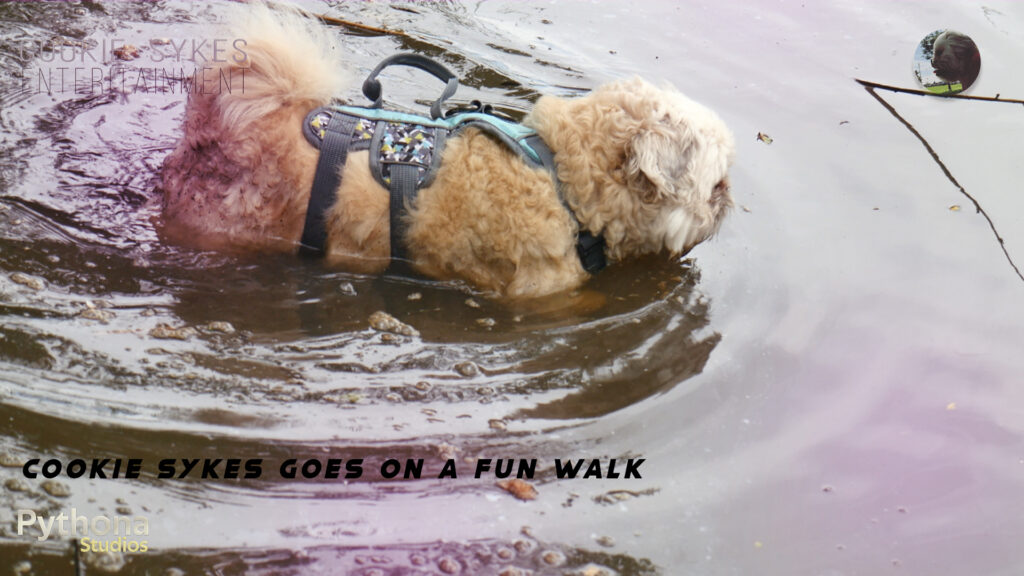 ---
Information on this can be found on Cookie Sykes Goes IMDb